North London's most reliable domestic cleaning service.
Book a domestic cleaner in North London instantly below.
How it works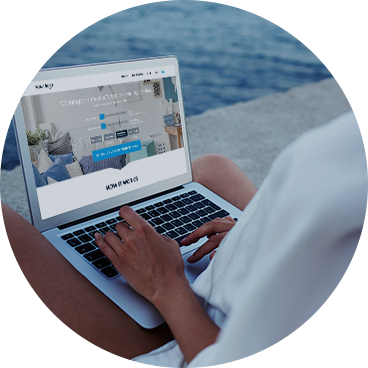 Book online in 60 seconds
Booking domestic cleaning services in North London can be time-consuming, but with Glimmr, we've made it so that you can hire our cleaners quickly and easily. Within 1 minute, you can provide us with the necessary details and tailor your house clean to your liking. Our aim is to provide our customers with the best service, which you'll see throughout our services. Unlike other cleaning companies, we have a straight-forward fees breakdown and we also provide a cash-free payment method. These, are all for your convenience and a satisfaction.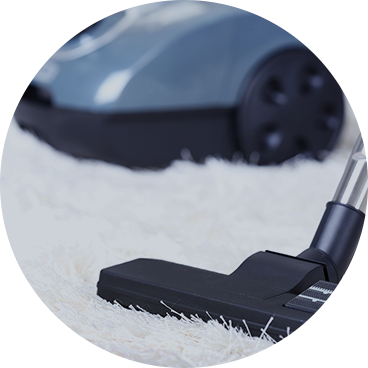 Get a highly rated cleaner
Once you've told us what selection of services you would like for your North London home, we will find the best North London cleaners to do the job. We pride ourselves in caring about our clients and cleaners, and because we understand both needs, our cleaners are very trustworthy. They are all experienced and highly-rated cleaners that will ensure that your home will be impressively clean to any visitor you may have! If you're ready to be regularly satisfied, book a domestic cleaner with Glimmr.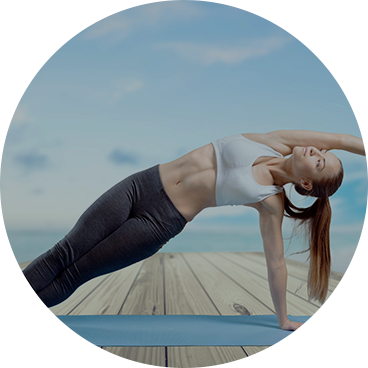 Savour the finished work
A clean home often leads to a happy heart. Imagine achieving this without needing to even lift a finger! At Glimmr, we ensure that our North London cleaners will assist you in your cleaning needs. All you need to do is, simply fill in our form, relax and watch your house transform with our top-quality cleaners.
Best Ways to Find a Cleaning Service in North London
Finding the right cleaning service for your house is as hard as finding the right movie to watch on Netflix. We understand that your home is a precious place, and we want to help maintain that. We have an incredibly reliable and efficient cleaning service which will remove any frustration that you will have in searching for the right cleaner for your home.
At Glimmr, we tick off one big chore of yours because we know what considerations you have for a cleaner, we're as picky as you'd be in finding the right cleaner. Our selection system for cleaners is tough and thorough, we have a team that personally checks our cleaners. This ensures we have the best cleaners, and this makes our clients very happy, which obviously makes us an exceptional cleaning company. With Glimmr, you can have the reassurance that the cleaners will be:

Experienced and Professional

We pride ourselves in being THE company that the best cleaners come to. By treating every stakeholder well in our company, we guarantee that these cleaners are professional and experienced. Experience is one crucial factor that we emphasise on because it is invaluable in providing a real clean to our customers. We know that stains and dirt can be difficult to remove, and only a cleaner that is experienced could tackle this head one, both efficiently and carefully. You'll be amazed at their cleaning expertise.

English Speaking

Our Glimmr cleaners in North London are English speaking. We know that there are needs that have to be communicated between the customer and cleaner and we want to ensure that any part of the cleaning process is smooth for our customer. We know the importance of your time, and ensuring that our employees are English speaking, makes everything much faster and stress-free. We love our cultures, but no Google translate will be needed here.

Background and Reference

Glimmr places utmost importance on the trustworthiness of our domestic cleaning services in North London. It's important to us too that our employees are reliable and so we perform checks on the background of our cleaners in North London and the references on their prior work experiences. This level of care is integral in Glimmr's work, it is our number one priority to ensure that the cleaners we provide are safely trusted in cleaning your home.

Interviewed in Person

As part of our checks, we have performed face interviews with our cleaners from the very start. We have created a relationship with our cleaners will enable us to understand their personality and other considerations for cleaning. We, at Glimmr, takes this process a step further by carrying out face to face interviews. We physically vet our employees and gain assurance of their skills before adding them to the team.

Highly Rated by Other Glimmr Clients

Don't just take our word for it, listen to your friends, your co-workers, Glimmr has high reviews across the board. This is rare for a business that involves customer care, and it's because it is our priority to make your cleaning process easier.
Areas we Cover in North London
Glimmr covers many locations and areas, so don't worry if you move house or you want to tell your friend who lives elsewhere about us. We are not restricted by location or area. Glimmr's cleaners are always going to be near you. We have domestic cleaners in North London including, Barnet, Enfield, Haringey and Waltham Forest, Hackney, Islington, Westminster and Camden.
I was out of town and friends needed to use my apartment the next day. Not only were you guys able to clean my apartment in a rush, you also sent me digital pictures of my apartment showing what a great job you did. Blown away by the customer service.
I have been really pleased with Glimmr. Their online booking system is user friendly and they are incredibly responsive and flexible. I use them for our recurring monthly cleaning appts and am continually impressed - they do a really great job! Great value for the cost.
Very trustworthy service. I've used Glimmr multiple times now and never been disappointed. Price is good deal, staff is extremely professional and friendly and booking interface is super intuitive. Absolutely recommended.
I was recommended this by and friend and I can say it has an incredible service! friendly and professional cleaning staff who were very thorough. I've never seen my apartment so clean and smelling fresh! It's looks like it's been restored to when I first bought the place! Booked for weekly cleans going forward for sure.
Services we Provide
Need more information about what kind of clean you need? Without selection , you don't have get confused by so many services! Take a look.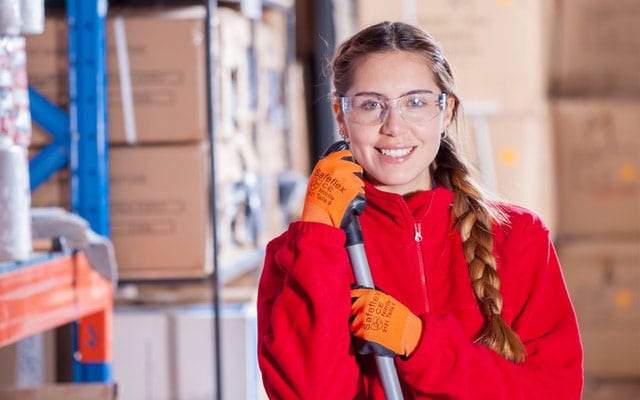 Regular Clean
Regularly cleaning your home? That's extremely tiring when factoring in the other parts of your life that you must live. Glimmr offers you flexibility by providing a service that gives you the option to select regular cleans, be it daily, weekly or fortnightly. This option is our most popular service because customers enjoy the consistency and organisation that this regularity brings to their schedules. Our cleaners' mission include helping our customers declutter their homes. We understand that this environment can bring stress and we aim to help tackle the difficult or tedious parts of cleaning. We mop, disinfect toilets, polish, dust and iron. We have standardised cleaning practices and ensure that the job is finished. There's no such thing as too much cleaning, if you've had a deep clean recently you're entitled and encouraged to have regular cleans too! Glimmr recommends regular cleans because it shields you from surprise visits, helps fatigued parents, difficult and long horus at work. We help all this with our exception cleaners in North London.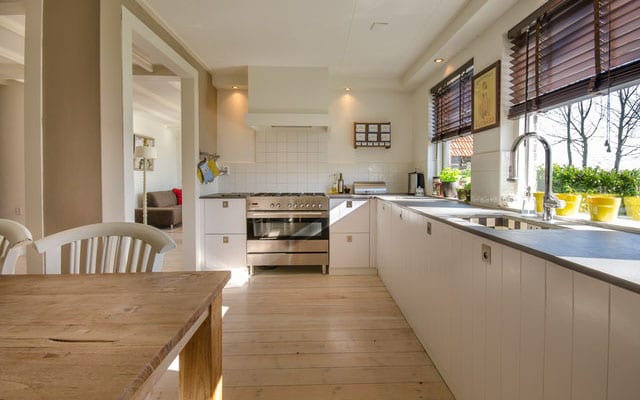 Deep Clean
A deep clean is as it sounds, essentially an intensive clean. This is appropriate where you want a spring clean or want a very very thorough clean. This includes digging out the gunk, finding those difficult corners to clean, eliminate germs that thrive in difficult to reach places and any other hidden spaces. A deep clean is refreshing and is particularly recommended to hypoallergenic guests or homeowners. We come fully equipped to provide you with an excellent deep clean via a Glimmr cleaner in North London.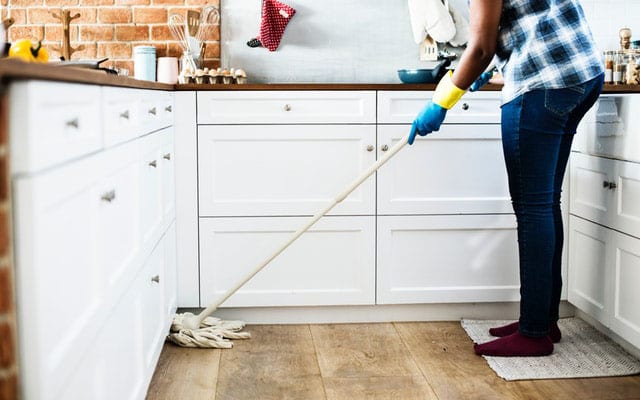 End of Tenancy Clean
Acting for both landlords and tenants, this end of tenancy clean in North London helps you clean the house to its best state for the next person's stay. We help tenants fulfil their obligations that deserve deposit with their landlord by cleaning thoroughly. As Glimmr provides cleaners who are experienced in end of tenancy cleans in North London, we have the practical, hands-on attitude in ensuring it is up to standard. As the phrase goes, out goes the old, in comes the new! We aid you in your journey by cleaning your house so that it smells as good as new. This enables you to move out stress-free and avoid any tension that could occur. Book the best end of tenancy cleaning service from Glimmr and you won't regret it.
YOU'RE ONE STEP AWAY FROM A HAPPY HOME
Cleaners North London
North London refers to the north of the River Thames. It includes districts like Camden, the vibrant and upcoming area for locals and tourists alike. It also includes districts like Barnet, famous for schools and cultural heritage. North London includes a diverse range of people and is culturally rich. It also offers lots of different types of amenities and its residents are often found in its local pubs and clubs. There are also many parks to be enjoyed and family friendly areas to visit. One can find themselves engaged in nature as well as the hip parts of North London. Let yourself get fully immersed by delegating your cleaning time to us, Glimmer will ensure that you can relax and use your precious time wisely. There's such a simple book, clean, enjoy process that captures anyone's heart. Live life to the fullest by treating yourself to a fresh home cleaned by our glimmr North London cleaners.
---
Why Choose Glimmr Cleaning
There are an abundance of cleaning companies in London. Usually, more is better. However, in this case, Glimmr is champion, having been loved by customers from all over London. If you care about your home, you care about your cleaning company of choice too. We're unique in that we understand your needs and have prioritised several considerations to help you. We have amazing customer service, and flexibility on time. We perform a selection of cleaning services, such as regular, deep and end of tenancy cleans, and we do them very professionally. Try us out and give yourself and your home the attention it deserves.