Croydon's most reliable domestic cleaning service.
Book a domestic cleaner in Croydon instantly below.
How it works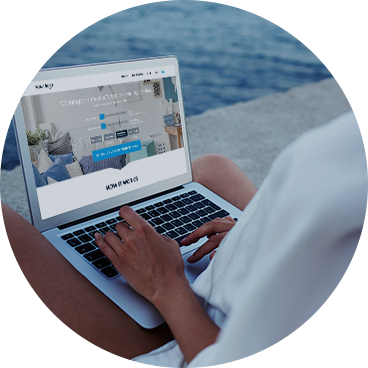 Book online in 60 seconds
At Glimmr, our only aim is to make your life at home easier. So we've made it super simple to find a cleaner in Croydon. Just go on our website, choose the service you want, when you want it and fill in your details. It's that easy. Within 60 seconds you will have booked one of our world class cleaners to make your house feeling completely fresh again.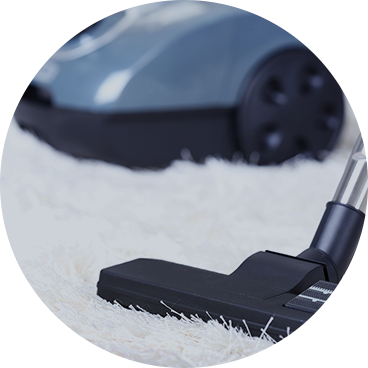 Get a highly rated cleaner
Our cleaners in Croydon have over 3 years professional cleaning experience working in domestic homes and top hotels so they know the quality that we are looking for. We also train up all our Croydon cleaners to ensure that standards are maintained across the board. All our staff are English speaking so you don't have to worry about communication either.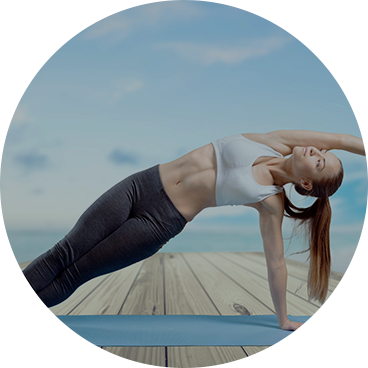 Savour the finished work
Clutter and dirt distracts you and dampens your mood. This is a fact. It's also the reason why you should use our Croydon cleaning services. You can have the freedom to enjoy what Croydon has to offer. Sit back, relax and let us do all the hard work.
Best Ways to Find a Cleaning Service in Croydon
Reliable and quality cleaning service seems so far away for most homeowners. It can be frustrating to find the right cleaning service for your house.

At Glimmr, we lift off such burdens from you by putting the right factors into consideration. Our professional Croydon cleaners are handpicked and selected from a thorough system. This makes us stand out as a company and possess all the qualities you seek in a cleaning service. With Glimmr, you can be sure that the cleaners will be:


Experienced and Professional

Glimmr has been providing domestic cleaning Croydon services to many happy homes in Croydon for several years. Our cleaning team has been with us pretty much since we started and hardly anyone has left. We're one big family who love cleaning and seeing the look on your eyes when you come back to a completely refreshed looking home.

English Speaking

All our cleaners in Croydon are English speaking. This makes it easier for them to understand and communicate with our clients to facilitate any specific needs they may have. Glimmr is based on excellent customer service, so being able to communicate effectively is central to this.

Background and Reference

Trust and Integrity is one of Glimmr's core values. We understand that we are coming into your home and so it is our job to ensure that anyone who enters your house is not only reliable but also trustworthy. Therefore, we make sure that every cleaner is fully background and reference checked to make sure that we you feel safe with anyone coming into your home.

Interviewed in Person

To ensure that we only take on the very best cleaning staff in Croydon, it is our policy to interview all potential cleaners in person. Not only does this give us the chance to assess the quality of their cleans but also to gauge their personality. We can check their character and their English. This has proven to be the most effective way of only hiring the very best cleaners in Croydon.

Highly Rated by Other Glimmr Clients

Referrals and reviews are probably the best way to gauge the quality of a good cleaning service. We pride ourselves on having been referred to many times by our Glimmr clients and they have just been spreading the quality of our cleaners in Croydon by word of mouth. Your happiness is paramount to us and it's the core reason why some of our customers have been with us since we started.
Areas we Cover in Croydon
Our professional cleaners in Croydon cover several areas for your convenience. We respond to your cleaning orders for any location. Feel free to refer us to a friend outside your area. We cover Addington, Addiscombe, Ashburton, Beddington, Coombe, Coulsdon, Croydon, Crystal Palace, Forestdale, Hamsey Green, Kenley, Monks Orchard, New Addington, Norbury, Norwood New Town, Old Coulsdon, Pollards Hill, Purley, Purley Oaks, Roundshaw, Sanderstead, Selhurts, Selsdon, Shirley, South Croydon, South Norwood, Thornton Heath, Upper Norwood, Upper Shirley, Waddon, Woodcote, Woodside and Whyteleafe.
I was out of town and friends needed to use my apartment the next day. Not only were you guys able to clean my apartment in a rush, you also sent me digital pictures of my apartment showing what a great job you did. Blown away by the customer service.
I have been really pleased with Glimmr. Their online booking system is user friendly and they are incredibly responsive and flexible. I use them for our recurring monthly cleaning appts and am continually impressed - they do a really great job! Great value for the cost.
Very trustworthy service. I've used Glimmr multiple times now and never been disappointed. Price is good deal, staff is extremely professional and friendly and booking interface is super intuitive. Absolutely recommended.
I was recommended this by and friend and I can say it has an incredible service! friendly and professional cleaning staff who were very thorough. I've never seen my apartment so clean and smelling fresh! It's looks like it's been restored to when I first bought the place! Booked for weekly cleans going forward for sure.
Services we Provide
Cleaning your home efficiently and well is actually quite a difficult task and as a result we offer different types of services depending on what you need. There are 3 types of service: Regular, Deep and End of Tenancy Cleaning in Croydon. If you're not too sure about which type of cleaning service to choose then here's a quick guide.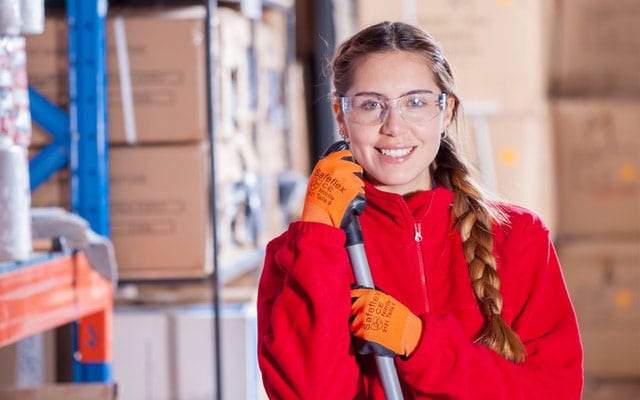 Regular Clean
Regular cleans are the most popular choice at Glimmr. This is generally seen as more of a maintenance cleaning. We understand that lots of you are very busy with either work or a hectic family life so the regular clean should really help you alleviate all the stresses you may have in your life and provide you comfort knowing that you home in Croydon will be mess free and promote a healthy environment. Tasks here include focusing on the bathroom and kitchen which is prone to mess as well as tidying and making sure all dust that accumulates quickly is removed.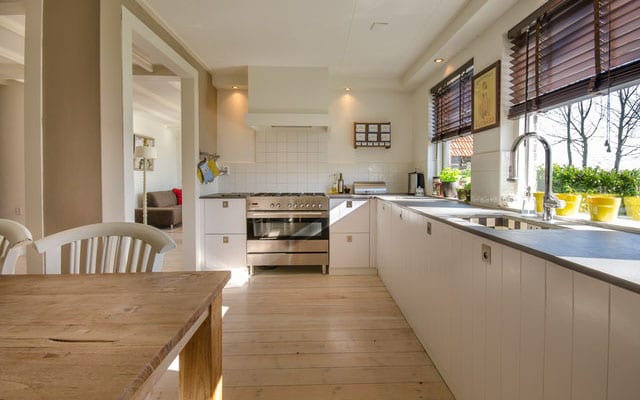 Deep Clean
Even if you are cleaning your home on a regular basis, there will be areas that are neglected as they are harder to reach. You'll be surprised just how much grime and dirt can build up quickly across your entire home. This is why we have a deep cleaning service. Our Croydon cleaners will come and focus heavily on all of these neglected areas reaching every spot, space and appliances to remove all this dirt leaving your house in a spotless condition. We generally recommend that you book in a deep cleaning at least once every 3 months to keep your house in a healthy livable condition!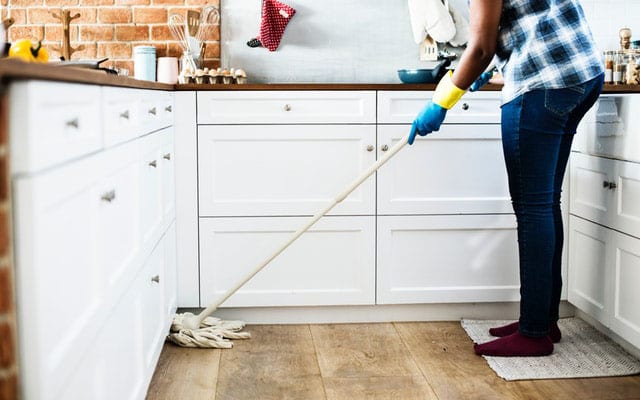 End of Tenancy Clean
When moving out of your house or apartment, your landlord will generally expect the house to be returned in its original condition. This is often a prerequisite for receiving your deposit back and is one of the main causes for deposit dispute. This is why we have an end of tenancy cleaning in Croydon solution for this. We guarantee to our clients that we will clean your home up to your landlords standards which often means coming back a second time to tackle any spots that the landlord is not happy with. With our end of tenancy cleaning in Croydon, you don't have to worry about anything!
YOU'RE ONE STEP AWAY FROM A HAPPY HOME
Cleaners Croydon
Croydon is an area that is developing quickly. With the brilliant Boxpark for food and gigs, lots of new builds being developed and a Westfield shopping centre - Croydon is quickly becoming the place to be to live. Reinvention is the name of the game in this South London town. Croydon has one of the most diverse variety of homes in London ranging from Victorian houses in South Croydon, to 2-bed Victorian cottages in West Croydon and also large detached 20s, 30s and later houses in Shirley Hills. It is also home to some the country's tallest modern residential blocks. Mitcham Common is one of Croydon's lovely green spaces that is great for exploring if you want to take your dog out or go for a walk.
---
Why Choose Glimmr for your House Cleaning
Croydon is home to lots of cleaning companies, but our customers at Glimmr love us for a few reasons. First we are passionate about what we do. All of our cleaners have had over 3+ years of professional experience but more importantly they love what they do. Cleaning is what we do and we do it well. Secondly, we focus a lot of energy on ensuring that we have the best customer service from the moment you visit our website to even after you have completed the cleaning in Croydon. Glimmr is a cleaning company that offers uniquely tailored services. Get started with your first appointment and we'll bring you an excellent Croydon cleaner!