Canary Wharf's most reliable domestic cleaning service.
Book a domestic cleaner in Canary Wharf, E14 instantly below.
How it works
Glimmr uses an easy user-friendly process for our clients in Canary Wharf, E14. We ensure each stage is handled with precision and professionalism for your comfort and satisfaction.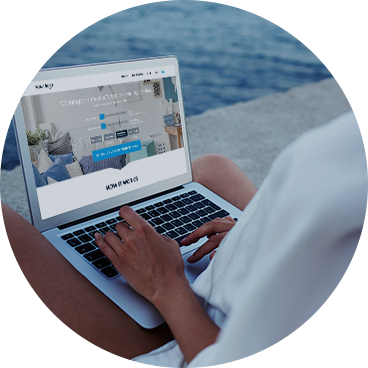 Book Online
Cleaning your house shouldn't take up all your time. At Glimmr, we help you with your everyday life by making this cleaning process much faster and smooth for you. All that you need to do is spend 60 seconds filling in the form, specify the cleaning services that you need, and we'll do the rest. Importantly, we deliver the best services with no hidden fees, we provide you with the fees for each service. Additionally, even your check-out process is as easy at the check in, we have enabled a cash-free payment that will follow on after filling out the form.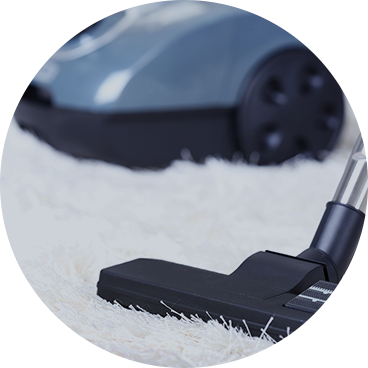 Clean
Highly experienced and professional cleaners will be assigned straight to you, in Canary Wharf. Don't worry about anything, our cleaners are trusted, highly-rated and responsive, who will guarantee an outstanding cleaning job. Our Glimmr cleaners will arrive promptly and timely, with all the equipment they need to do the job. With our Canary Wharf cleaners, you will have the comfort of a hassle-free experience with respect to have a clean home, as frequently as you'd like!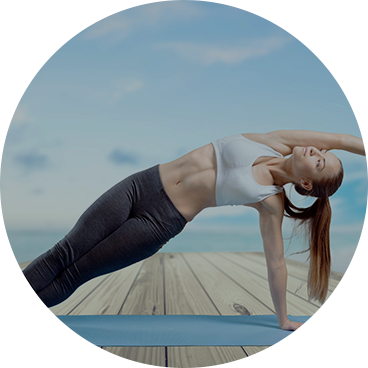 Sit back and Enjoy!
It is a proven fact, that having clutter distracts you and lowers your mood. This all changes with the booking of our Glimmr cleaners. You will have the freedom and flexibility after booking our Canary Wharf cleaners and enjoy the freshness of everything. After our cleaning services, you will have time to relax and feel amazing about the sparkling state of your home.
Best Ways to Find a Cleaning Service in Canary Wharf
Cleaning the home is a personal task. This is why you are right to be careful of the cleaner you hire. Booking the services of cleaners in Canary Wharf can seem tough but if you know the things to look out for, it can go smoothly.
At Glimmr, we know all about your fears and worries. Hence, we ensure you don't have to consider them when you book our services. We ensure your Canary Wharf cleaners at Glimmr are properly vetted and selected. You can rest assured the cleaners from Glimmr are:

Experienced and Professional

Glimmr has been providing domestic cleaning Canary Wharf services to happy homes in Canary Wharf for several years now. What is also a great bonus about Glimmr is that we have a low employee turnover, as most of our experienced and trained cleaners have worked with us from the start. Now, we only retain the best Canary Wharf cleaners and we are against using contract workers for our quality assurance reasons.

English Speaking

By ensuring that our clients can communicate their house goals, we ensure that our cleaners can speak clear and correct English. This makes sure that our clients have an easy, fast and efficient method of communication with our cleaners in Canary Wharf. We understand the importance of clear English and so we have taken this extra step to provide guidelines to our cleaners as part of our customer service.

Background and Reference Checked

The home is where the heart is, but it's also where our most intimate, prized memories and possessions are. This means that we understand your needs in ensuring that those who enter your home are trustworthy and reliable. Our policy is to perform thorough background and reference checks on each cleaner which guarantees that you can sit back and relax, and there's no such stranger danger that may be a risk you may take in other cleaning companies.

Interviewed in Person

As you may expect with our high-quality hiring policies, we do not rely on written information in our employment procedures. We have a trained team that carry out one-to-one interviews. This allows us to check their character and English, as well as other general employment things you may be cautious about. This has proven very effective and it has allowed us to choose the best cleaners in Canary Wharf.

Highly Rated by Other Glimmr Customers

A very good indicator for a good cleaning service are referrals. As you've guessed, we've been referred many times and our Glimmr clients just spreading our domestic E14 cleaning services by word of mouth. It's really important to us that you're happy with your cleaning services and our aim to is be the best domestic cleaning service in Canary Wharf. We believe we've achieved this and all our cleaners are rated by Glimmr clients. You can see what others have said about our domestic cleaners and the satisfaction that our customers get from their quality cleans. Referrals are important when searching for a cleaning service. Glimmr retains only highly rated cleaners, it's as important to us as it is to you!
Areas we Cover in Canary Wharf
Our professional cleaners in Canary Wharf E14 cover several areas for your convenience. We respond to your cleaning orders for any location. Feel free to refer us to a friend outside your area.
I was out of town and friends needed to use my apartment the next day. Not only were you guys able to clean my apartment in a rush, you also sent me digital pictures of my apartment showing what a great job you did. Blown away by the customer service.
I have been really pleased with Glimmr. Their online booking system is user friendly and they are incredibly responsive and flexible. I use them for our recurring monthly cleaning appts and am continually impressed - they do a really great job! Great value for the cost.
Very trustworthy service. I've used Glimmr multiple times now and never been disappointed. Price is good deal, staff is extremely professional and friendly and booking interface is super intuitive. Absolutely recommended.
I was recommended this by and friend and I can say it has an incredible service! friendly and professional cleaning staff who were very thorough. I've never seen my apartment so clean and smelling fresh! It's looks like it's been restored to when I first bought the place! Booked for weekly cleans going forward for sure.
Services we Provide
Cleaning a home is a difficult task and because we understand this, we provide different variations of cleans for you to choose from. There are different cleaning needs and we offer a diverse and flexible range of services to match this. If you're not sure about which cleaning services you need, here is our guide to the services that we provide.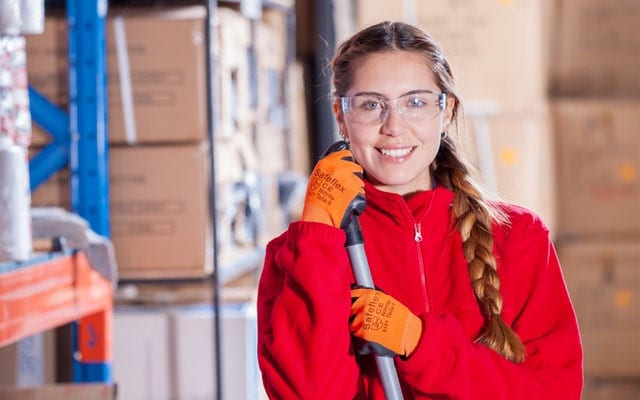 Regular Clean
Regular cleans are very popular with our customers at Glimmr. We recommend doing regular cleans because it promotes a healthy working and productive environment. We understand that life makes you busy, and so the house does get messy frequently. We want to encourage healthy habits and maintaining an effective cleaning routine will aid this. A regular clean means that our E14 cleaners will perform familiar daily or weekly tasks that you spend your precious time on cleaning your home. Our regular cleaning service is designed to be excellent and it includes a number of tasks. We do the chores that you find tiring or difficult, such as dusting, polishing, waste disposal, cleaning reachable window areas and the list goes on. With our weekly clean, you'll never be worried about inviting a friend over spontaneously!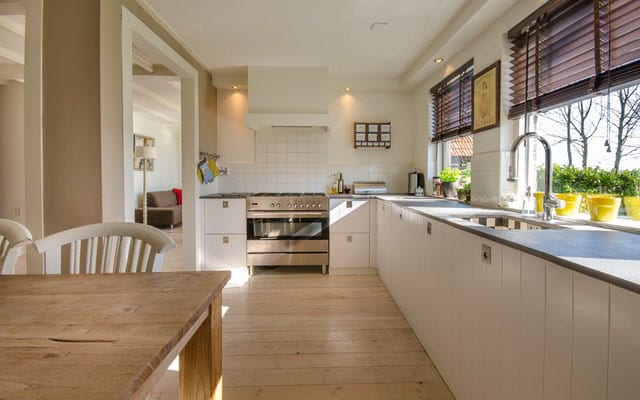 Deep Clean
Even with regular cleans, sometimes the home needs a bit more than that! We recommend that the home gets a thorough and more intensive regular clean. Our deep cleaning service in Canary Wharf will ensure that your needs are met. We reach into every spot, space, and appliance to scrub out the grime and built up gunk that was previously hidden, or ignored. As we have had so many years of experience in Canary Wharf and the E14 area, we have built up extensive knowledge and methods of cleaning effectively for deep cleans. We are equipped by a vast array of tools and materials. At Glimmr, you can arrange these services fortnightly, annually, or as you would like it. A clean home is breathable and spreads nothing but joy.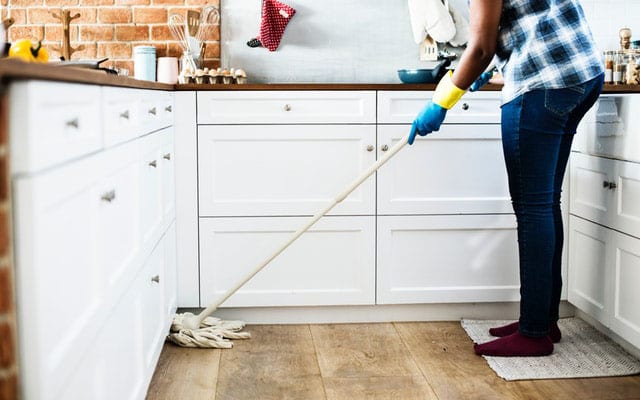 End of Tenancy Cleaning in Canary Wharf
Ending a tenancy will often require a deep clean which is important to do if you want your deposit funds back. Our cleaning service in Canary Wharf covers both move-out and move in services, so whether you're leaving your home or just moving into it! We know the process of moving in or out of a home can be exhausting, however exciting it is to change your scenery. So, why let cleaning be one of the stresses? Our E14 Cleaners from Glimmr can help you whatever position you're in, as both tenant or landlord. You can safely leave the restoration of each room to us. Every cleaner we bring is insured so there's no need to think about that either. Our end of tenancy cleaning in Canary Wharf and E14 area is fast and thorough which makes it suitable for a tenant or a landlord.
YOU'RE ONE STEP AWAY FROM A HAPPY HOME
Cleaners Canary Wharf
Canary Wharf is a dynamic and fast-paced community. It still boasts of its skyscrapers and various restaurant hot spots. Canary Wharf is home to many hardworking professionals and has one of the lowest crime rates in London. Canary Wharf also possesses a large shopping centre which allows efficient and easy access to any shops that you need. This offers an efficient and productive lifestyle to everyone. It has a vast collection of new builds and a dreamy skyline that can be seen from any skyscraper in London. There are fine restaurants, shopping centres, and a very well connected DLR and tube line. When you live in Canary Wharf, there are many opportunities to network in the local restaurants and catch up with colleagues, don't waste your time on cleaning, life's too short. Take advantage of your dynamic environment and leave the tiring and time-consuming cleaning chores to us.
---
Why Choose Glimmr Cleaning
Glimmr cleaning is a unique cleaning company. We stand out from others in our service and work process. Here is why you should choose Glimmr.
Saves You Time

Glimmr is able to coordinate last minute appointments and simultaneously provide excellent cleaning services. If you are hosting a cocktail party, or just having a nice night in with your partner, we can save the day whilst you're at work! Our interactions with customers and experiences have helped defined who Glimmr is today. It's very hard to count exactly how many houses we've made a home by cleaning but find out yourself.

Guaranteed Cleaning Service

With our efficient automated online system, you can reach out to the domestic cleaners and book the specific services you need.

Saves you Time

Glimmr offers a guaranteed cleaning service and if you've heard about us through word of mouth, then that's testament to our skills already! We are equipped and do not need you to take an unplanned trip to the store. Our work process is much easier than most, there are three simple steps that will allow you to have a clean home. You just need to book, we'll clean, and you'll enjoy.

Uniquely Tailored Services

Glimmr is a cleaning company that offers uniquely tailored services. Get started with your first appointment and we'll bring you an excellent E14 cleaner!